Call: (786)975-4659 for More info or to get service
Offer Options for Electronic Business Cards & Smart Electronic Business Cards
An Electronic Business Cards
is a digital version of your business card placed in an electronic network where smartphone users can access, save and distribute it to each other. It allows the smartphone users to quickly and seamlessly interaction with the card holder from their smartphones.
A card wallet is automatically created for the user when they save their first card and that card wallet gets archived with each additional card saved. The person can instantly communicate with the card owner on a one click basis.
It is connected to all the relevant applications in the user's smartphone such as GPS Call log, SMS & Email for sending pre-generated save card info and links.... and that is only a few features
Here are Links to two different types of Electronic Business Cards:
EXAMPLE 1. The Original Business Card was digital.
EXAMPLE 2. System Created, thus have greater responsive edge.
Now here are the SMART CARD versions of those same Electronic Business Cards:
EXAMPLE 1. This original digital business card's SMART CARD VERSION.
EXAMPLE 2. This system created business card's SMART CARD VERSION
By now you may have noticed that your Smart Electronic Business Card is your MOST ULTIMATE advertizing tool.
Social engineering is too easy, you can go well beyond your best expectations. You can do anything you want and accomplish any marketing and advertizing goal.
Obviously the
Smart Electronic Business Card
have a lot more networking capabilities, such as managing referrals, email blasting to its card savers, video broadcasting, Youtube video streaming embedded option, focus gallery, appointments manager, business phone book vault, MONEY COLLECTOR etc. It also comes with an activity Ap.
Of course, the SMART CARD ownership service will cost more - for obvious reasons but owning a SMART CARD qualify the owner to also own the Electronic Card and that amount paid will cover the cost of the Electronic Card. This means the SMART CARD OWNER own BOTH TYPES OF CARD but only paying for the SMART CARD.
COMPARING BUSINESS CARD CONCEPTS?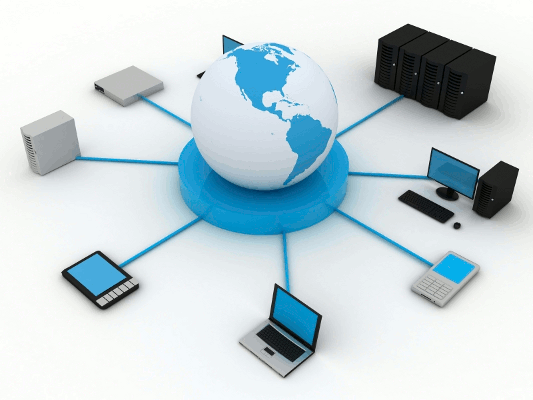 We cannot imagine a need to compare a traditional paper business card against an Electronic Digital Online Business Card on a mobile smartphone network referral system that pregenerates save-card and network referral links and messages where users can distribute that information in any way imaginable. Just the sound bytes of that description already denotes the value of the
Electronic Business Card
concept.
REAL STATISTIC
Statistically, the average time that a person keeps a traditional paper business card is SIX MONTHS OR LESS.
In most cases, by the time the prospective customer/client needs your paper business card they would not be able to locate it. This means that you are most likely to loose that business opportunity.
An Electronic Card, on the other hand, is saved inside the customer's default
Electronic Card Wallet
PRICING AND PAYMENT OPTIONS
A valid Credit/Debit Card will need to be kept on file for all options
OPTION 1.
Will allow 15,000 Transfers/Interactions or 1 Year (whichever comes first) $149.99
With ONLY $12.95 monthly
OPTION 2.
Will allow 60,000 Transfers/Interactions or 1 Year (whichever comes first) $299.99
With ONLY $25.95 monthly
OPTION 3.
Will allow 150,000 Transfers/Interactions or 1 Year (whichever comes first) $449.99
With ONLY $38.95 monthly
OPTION 4.
Will allow 300,000 Transfers/Interactions or 1 Year (whichever comes first) $599.99
With ONLY $51.95 monthly.
OPTION 4 OFFERS THE FOLLOWING
(1) THE SMART CARD SETUP
(2)THE ELECTRONIC BUSINESS CARD SETUP
(3)AP
(4)MOBILE PAGES
(5) ALLOWS YOU THE OPTION TO BILL AND COLLECT MONEY FROM CREDIT/DEBIT CARD WHEN THERE IS A NEED TO COLLECT PAYMENT FROM CUSTOMERS/CLIENTS WHO DO NOT HAVE READY CASH (all we need is the email address used for your Paypal account) The money goes straight into your Paypal account and we do not charge for any money transaction services. For instance, if you are out in the fields and you have a customer that wants to pay you but doesn'tt have cash, you can submit the amount you wish to charge them into your MOPASS then send they can access and pay that amount right from their smartphones. They will be sent an email invoice for that transaction.
(6) This setup is also have an additional Paypal DONATION PAYMENT PROCESSOR SYSTEM for charity organizations such as churches when its time for them to collect money from credit/debit card holders in their congregations...
(7) Email blaster and marketing tools and a whole lots of other tangibly useful services.
Please call the number above for more information.
---
---
If our mission was just to sell you a product then all we would need to do is sell and our mission would be accomplish then. We are more concerned with educating the business community about technology and where we have brought it and to educate the business person that the world of business is changing, your customers in the near future will be a new younger generation equip with up-to-date knowledge of how to use a smartphone. That generation of mobile device users (called the B5 Community) rely on their mobile devices for answers and information. If your business does not have the technological setup that is needed to compete on this level it will diminish overtime.
The fact of the matter is that, even though we present this in the marketing contexts, owning an Electronic Business Card is an important necessity for any business that desires to maintain relevance in the future.
We are not recommending that a business owner purchase a card above what they are able to spend, which is why we present different payment options, but we recommend that at least at minimum some type of setup is needed. Although an Electronic Card Wallet can house a lot more electronic and digital cards than one could imagine being held in a traditional physical wallet, there is still a limit being put on how many Electronic Cards a person can house in their Electronic Card Wallet. Therefore it might be in the best interest of a business - not only to get their setup quickly - but also to get as many people as possible to save it.
No person will be willing to save too many cards from different card holders with the same type of business because it doesn't make good sense. Therefore, one should thing of making their electronic card a priority and factor when it comes to asserting a spot within the Electronic Card Wallet of the people who are or can be seen as potential customers.
The fact about any business is that it eventually will not survive when it is isolated from a network when one does exists.
Not having an electronic card is a choice but not an option!